Harbor 4 Bed Mixed Dorm
Do you need just a bed but are you also looking for something special?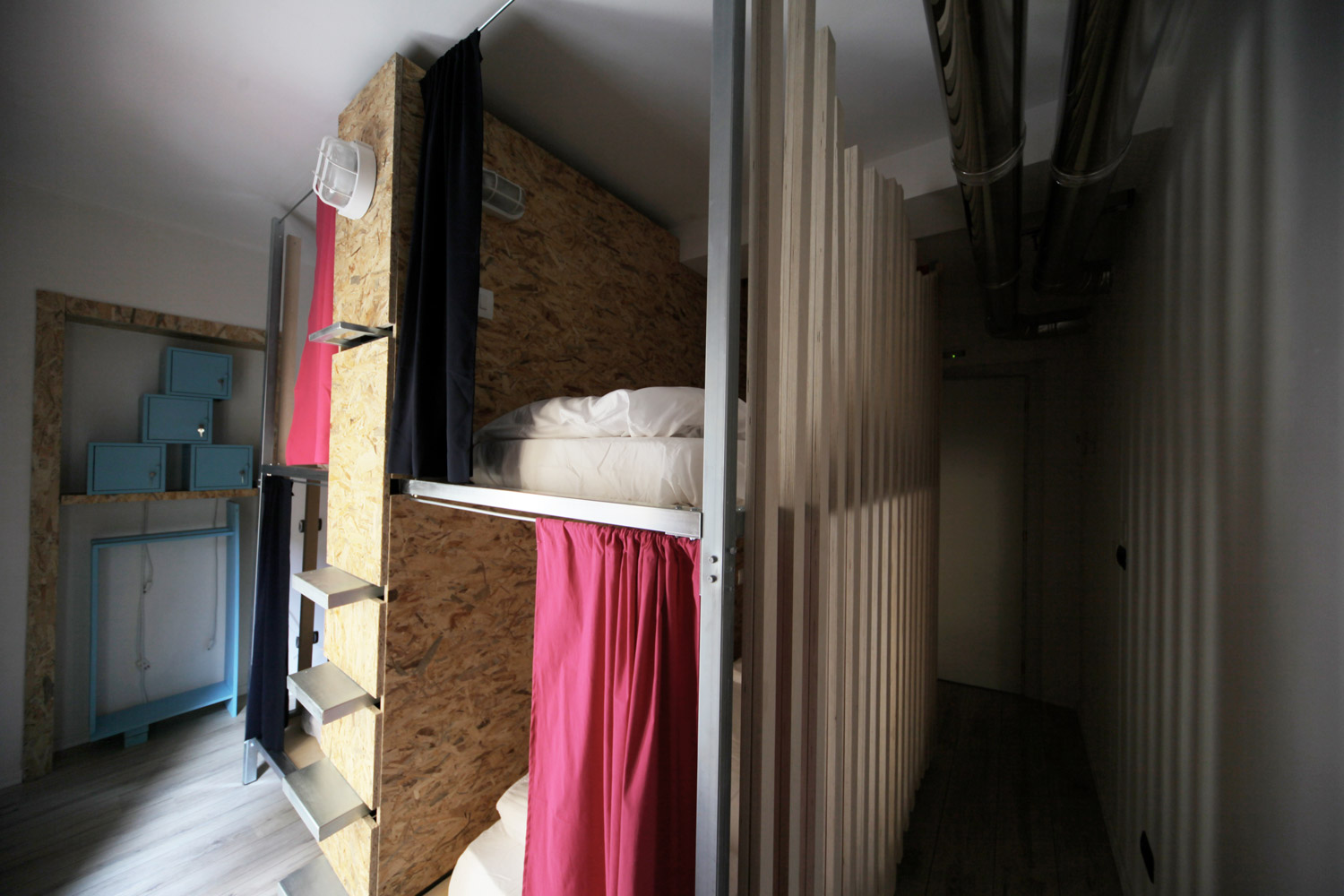 The harbor dormitory at Dopa Hostel is pretty special!
The strong handmade bunk beds will give you an unforgettable experience. Built with iron and wood, they are just unique in their shape, and thanks to the curtains, each bed provides a private and personal space.
In this room you'll find:
2 bunk beds (for 4 people) with curtains and quality linen
Free Wi-Fi
Breakfast included
Private locker with electric socket
Private light beside beds
Small cabinet to put you back-pack in
This room has a shared bathroom.
Starting from 25 euro p/p.