Caravan 8 Bed Mixed Dorm
Are you looking for a stylish but cheap solution?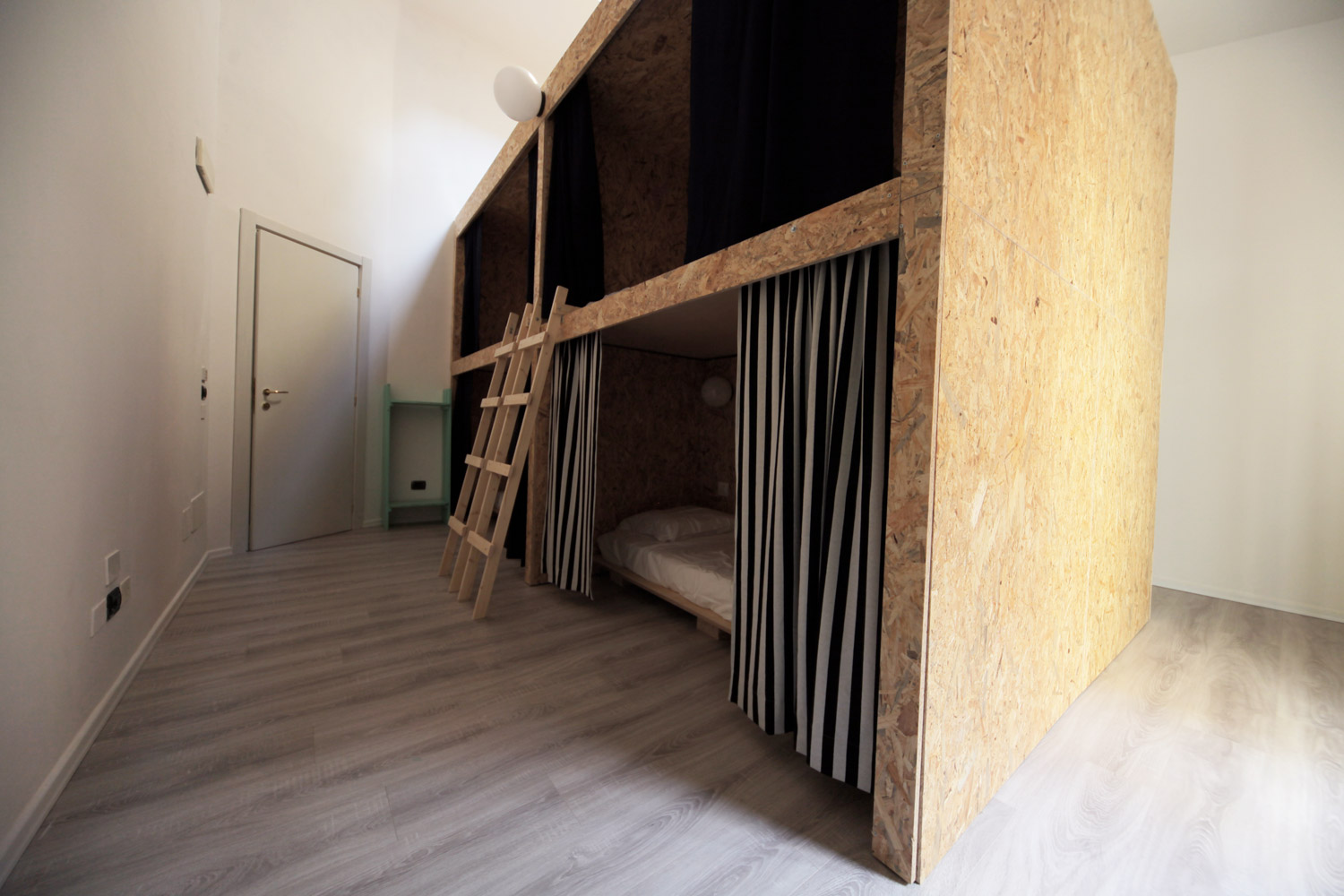 Here we are!
As the famous saying goes, "Less is More". In this case less is REALLY more, because, for a small price, you can stay in a huge, cozy and private space.
And if you want to get in touch with other people, up to 7, just open your bed curtains and get out of your private space!
If you book a bed in this room, you'll have:
A king size bunk bed with high quality linen
Comfortable mattresses
Private cabinets
Private lockers with electric sockets
Private lights and curtains on each bed for complete privacy, even in a dorm room
Breakfast included
The bathroom is shared.
1 bed start from 22 euro p/p.